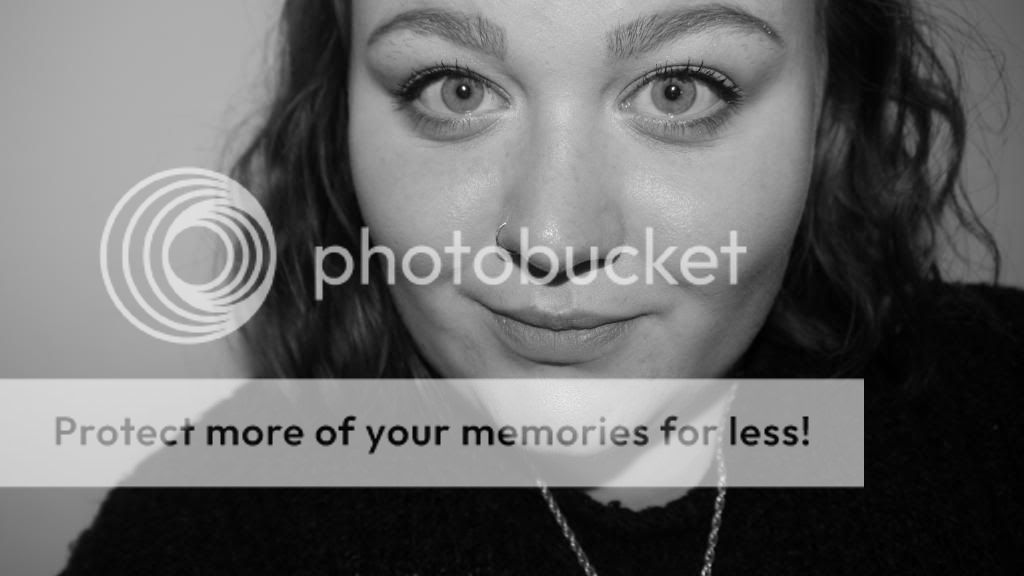 YSL Touche E
clat Foundation
Revlon Concealer on blemishes
Sleek Concealer Kit under eyes
Chanel Cream Blush in Prestage
Soap and Glory Brow Archery
Naked 2 Pallet in Chopper
Topshop Magic Liner in Engraved
Lancome Hypnose Mascara
M.A.C. Lipstick in Pink Plaid
So I know my most recent post was also of my face... but I want to make this a 'thing.'
I've decided that every Monday I'm going to do a look and post it on here showing what make-up I've used that day. This was taken nearer the end of the day so the foundation has come off a little around my chin and nose... foundation, Concealer etc will pretty much stay the same every week but I have a different lipstick and eyeshadow look on every day! I also occasionally wear different eyeliner (when I'm feeling adventurous) so I thought it was worth posting about my make-up routine every week.
I also want to use this as a way of communicating with you guys and letting you know what my weekly activities will be and plans I have for the blog in the up-coming week.
This week I'm planning on seeing a few friends as I have a couple days off work and I haven't seen anyone in ages!
I've planned Youtube videos for this wee including my Shoe Collection and hopefully a New Look haul as I have ordered a lot of clothes for work and would love to show them as there are some pieces I absolutely adore. I also really want to do a 'Brother Does My Make-up' tag, my brother's 7 and I think it would be hilarious to see what he does, there's no point in me doing my other half does my make-up as most other bloggers have a boyfriend but with me having a girlfriend who does her make-up daily and knows exactly what she's doing... it just wouldn't be so much fun!
The blogposts that I have planned for this week are a couple of outfit posts and a make-up review. I've decided that every week I'm going to try my best to do 4 blog posts, this facial post, 2 outfits and a review or a 'find' stuff like a pair of great shoes or a top that is a great investment piece.
I hope that my plans for the blog and my Youtube channel go as planned, and I hope my blog becomes a more interesting place for you all now that I've switched up the routine.