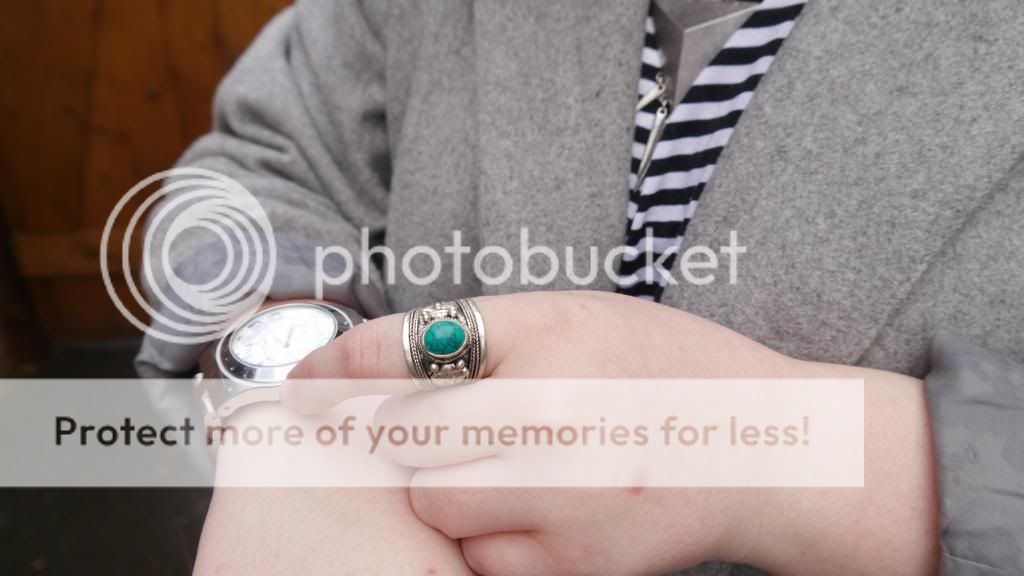 Monki coat
Old H&M necklace
Marc Jacobs watch
So I couldn't use a full picture of my face because I have a gigantic swollen eye (slight exaggeration, it's not that huge, I've had worse.)
It's been so painful, and I have no idea what's wrong with it! At first I assumed it would just be a sty (gross) but it's just painful, no gross stuff coming out of my eye or anything. Thankfully it's lessening up so I'm praying that it'll be gone tomorrow, as I've had it for 2 days now, but I'm not that lucky so it'll most likely be a trip to the walk-in centre for me.
As the title may suggest, this is my absolute favourite dress, probably my favourite ever. I love stripes at the moment, not that I don't usually, but there's something about stripes at the moment that I'm crazy for, I think it's a Spring thing. This dress is so comfortable, I really want to get it in black some time soon, it's so affordable as well at only £18. I only paid 8 for it though as for some reason it went into sale for the day (most likely a mistake) so I managed to nab it for 8 quid. I also freakin' love this coat, Monki just does it for me.
I was supposed to spend the day tidying my room but I don't think that's going to happen right now...