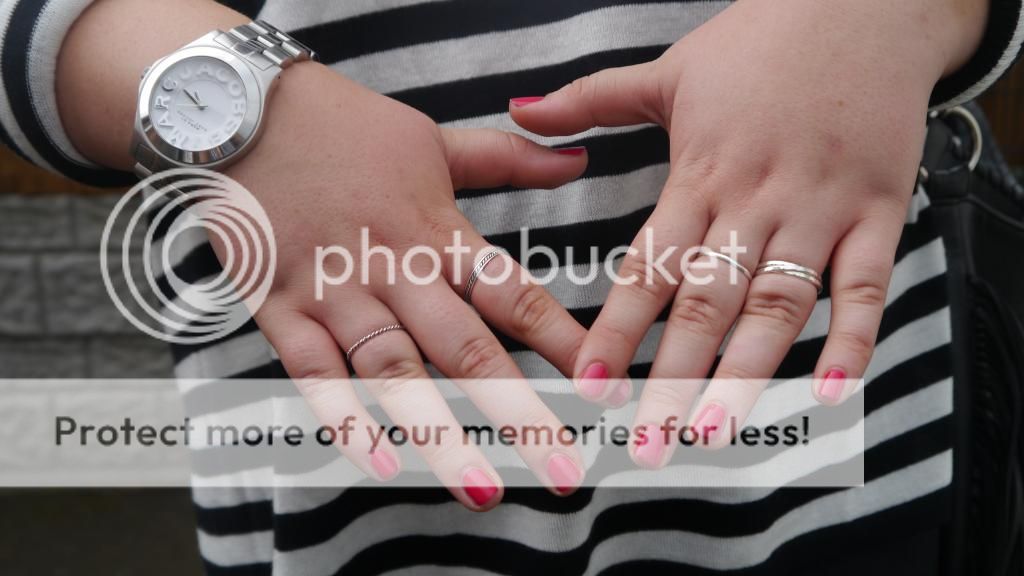 H&M Jumper & Shoes
River Island Jeans
Primark Bag
Accessorize Sterling Silver Rings
Marc by Marc Jacobs Watch (Rivera)
I felt like I was keeping so on track with blogging every day! I'm gutted that my internet this week hasn't been exactly fabulous, so I haven't been able to blog as blogger is one of the hardest things to load.
I might give a bit of a 'weekly update' tomorrow, but basically since I last blogged, it's been my birthday, I've started a job with a charity along-side my M Local job, bought a new phone and I've shopped.
I'm hoping to upload a birthday 'get ready with me' later this week, as well as a mini haul.
Hope you've all had a great week, I'll definetely get back on track now.
This outfit is what I wore to my second day at the charity shop, which is Sue Ryder. I swear to god, I got SO sweaty, between steaming the clothes and the humid storm weather I felt like I was melting all day.
The little meal I added at the end is just some rice noodles with broccoli, bean sprouts, spinach & red onion in Hoy Sin sauce topped off with cashews and small sweet pepper stuffed with cous-cous and cream cheese.