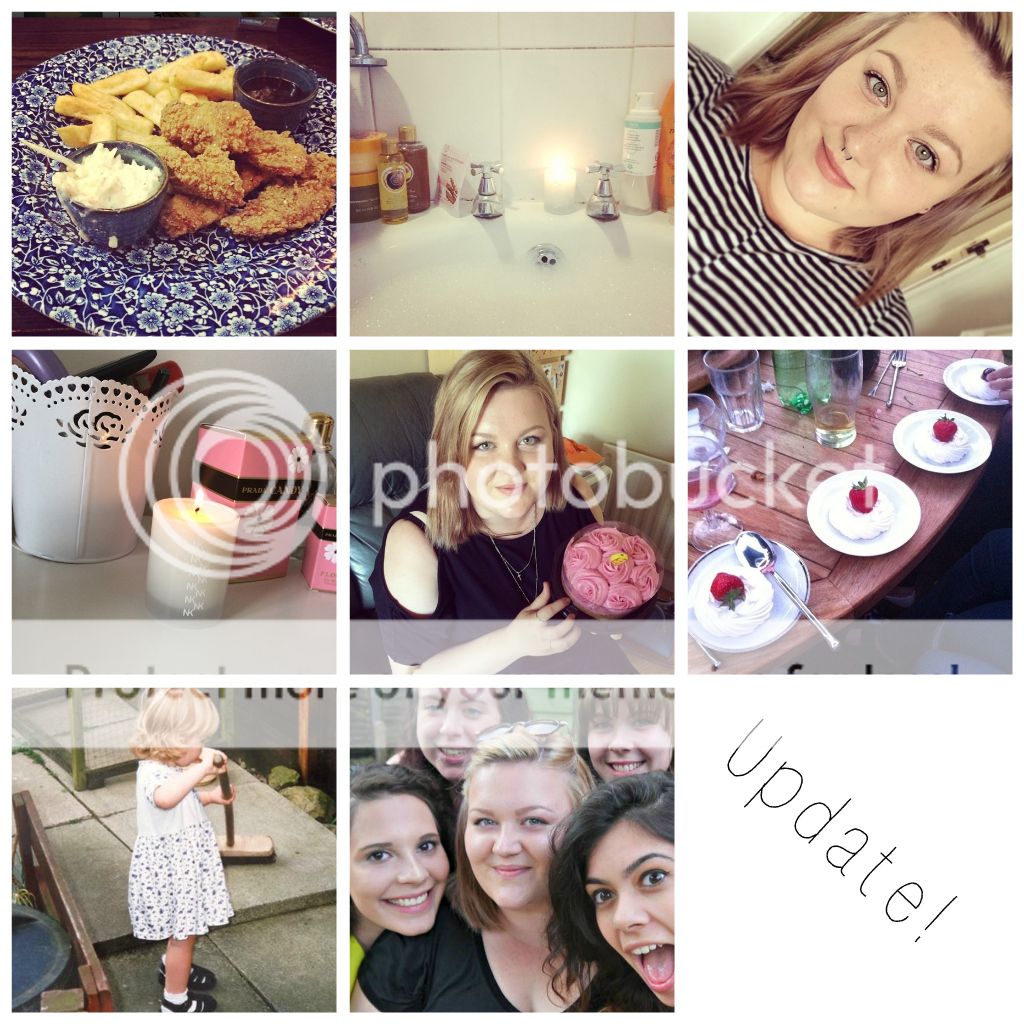 Birthday Meal Out // Bath Haul // New Phone Selfie! // Space NK Birthday Candle // Birthday Cake
Barbecue With Friends // A Baby Photo // Friends!
So as you can see, my life has pretty much revolved around my birthday lately, and if you didn't already know I've spent most of my time with friends and family going to the pub, barbecues & drinking.
Me and Jess also took a huge shopping trip to Nottingham, which is on my YouTube! A haul & vlog.
I also got a new phone last week after mine got stolen, I finally got the iPhone 5S in gold! I've wanted it since it came out and always considered getting it on contract, but since not having a phone, I was really forced to just do it. I know it's lame to love a phone as much as I love it but I can't help it! I've missed having an iPhone so much for blogging and instagram. I also miss all the great apps you can get on the App Store that I couldn't get on windows.
I hope you've all had a great week, hopefully I'll have something more interesting to blog about tomorrow, but I just really loved these little pictures.
P.S. how cute was I when I was little??